What does the color or choice of the women's underwear saying about her? It can always be a choice of flavor, so don't prejudge her. But i think you'll get pretty close of the thoughts and character of the women.
Here are 8 great tips or 'must knows' to manipulate the influences of your and her sex life;)
1. Lingerie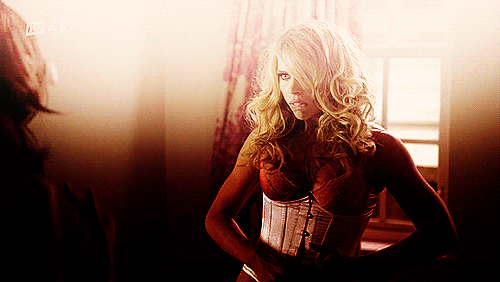 Lingerie is sexy and hot. Women also know that, so it's always starts here. It gives them self-confidence and sex appeal.
They know exactly what to do with you and take the matter into their own hands.
2. In white


She prefers wear white underwear? Then she's probably holding it back the most times and want you to lead it. Most times she has no feeling for new experiments and new positions. But she likes other girls, so grab your chance;)
3. In black


If she's wearing black lingerie, she's exactly the opposite of underwear-type two. She likes it the harder way, but only if she choose where to go. That can intimidate you but it also can be pretty hot. Vanilla sex is simply too boring for these girls.
4. In red


You should think 'the color of love' but it isn't. These women like to be in the middle, she can go full-in and love to be spoils. The more attention they have, the better it is.
5. In pink


She's still a little playful girl. Sexually she also like to play role-games, time for the 'schoolgirl'
6. Shorts or sport bra's


They have a clearly goal in mind and know what to do in bed. A don't have to expect a lot of romance, the more she sweats during sex, the better. Most of these women are very direct and know what they want.
7. Strings


Not only the men loving the small sexy underwear piece, she knows that and also loves it. She likes her ass and puts it in the love scene. She knows how to bring you out of your mind.
8. The push-up bra


She's a little bit insecure, but she won't show it to you. With a push-up bra she feels her comfortable and can play with your fantasies. She doesn't have to be insecure either, she likes to show here boobies more cause you can't touch them anyway;)
9. The rest is for your imagination;)

>>CLICK HERE FOR OUR AMAZING NEW BLOG<<