Of course as a child I played Pokemon on the well known 'Gameboy' , So why shouldn't I go in with the new hype? On holiday in Croatia I started to collect those little Pokemons. After playing a while I want to share my skills and knowledge with you. Later in this article you'll find a safely download link for the Europe Android users and how to download it with iOS.
P.S 8 days back Pokemon (Staryu) wounded my foot really bad so for reliable information I can say you're on the right place here!
What is Pokemon Go?
Pokemon Go is an augmented reality game where you have to search for Pokémons in the "real world." By the camera on your smartphone, you see the normal image on the screen, but if you're lucky, they also appear in a Pokémon image. You catch the Pokémon by a Pokeball you must to throw the animal. Then you can train the Pokémon in the known "gyms", you can let them battle and get points (If you own the gym you will also get Pokecoins by winning battles).
Because this game you are therefore encouraged to actually go outside to find Pokémons.
May let me share my insights and my top 10 Pokemon Go tips & tricks!
Pokemon Go takes over the world. In America Pokemon Go is already 'the hype' and Android users in Europe even quite loose to with the app. Basically, the app is only available in Australia, New Zealand and the United States, but in other countries, you can also download the app safely here through Android, you can use an apk to bypass the official store. Do you have iOS, you'll need to create an American or Australian iOS account.
In order not to quit, here are my Pokemon Go tips and tricks:
1. Wait until small circles appear


To increase your chances of catching a Pokemon to increase and ensure that you do not waste Pokéballs, look at the size and the color of the circles. The color of the circles indicates how strong the Pokemon are: green is weak, yellow is medium and red is strong. Wait until the circles get smaller and then throw your ball. That increases the chance of catching a Pokémon.
2. Which Pokemon is near?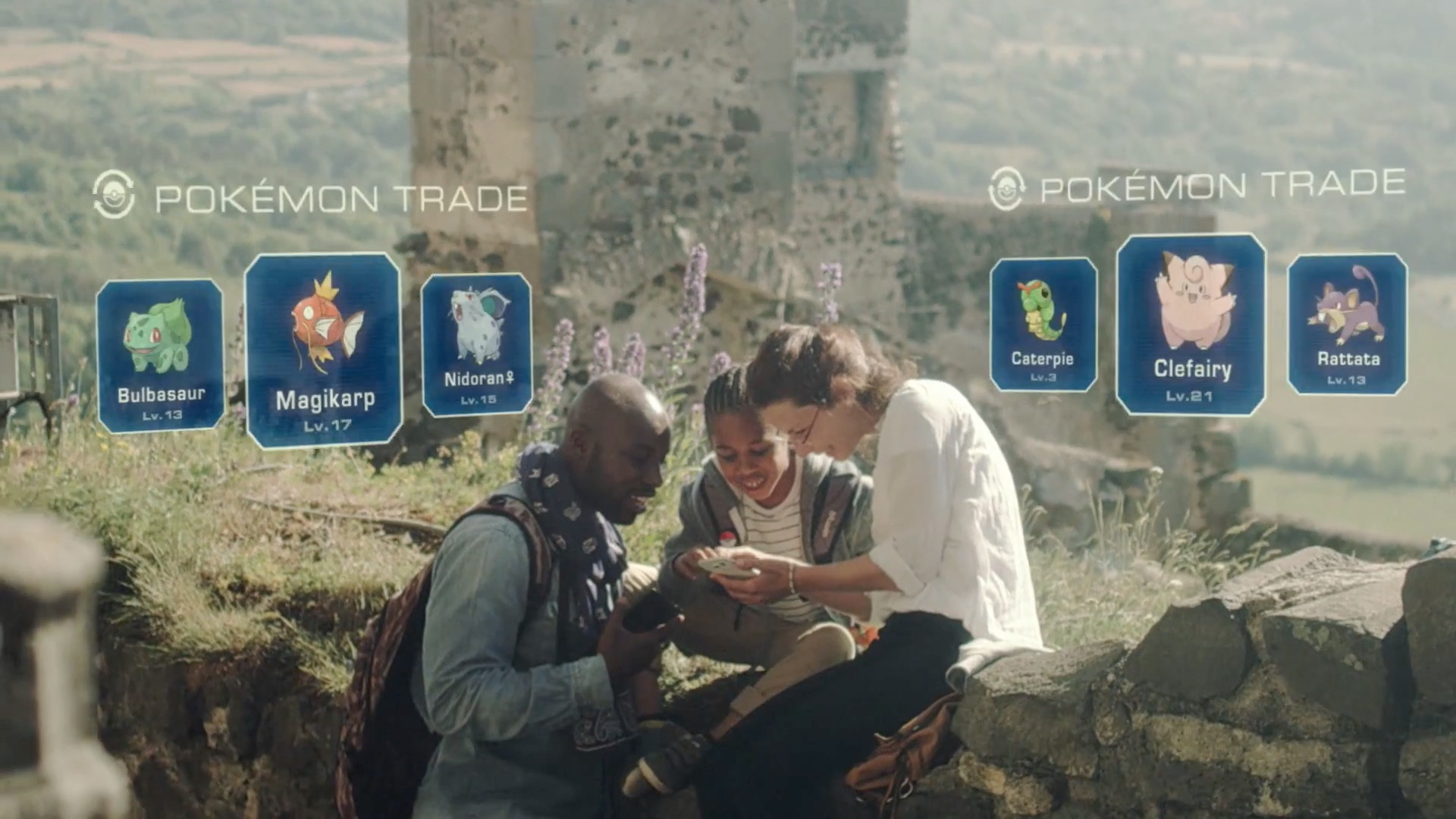 Paw prints in the Nearby screen indicate how close a Pokémon is. One paw print is the nearest and 3 footprint is the biggest distant. The bottom 'bar' will pulsate when you're close to a Pokémon. The Pokémon top left standing in the Nearby screen is the closest.
3. Augmented reality

Basically, Pokemon Go is an augmented reality app, but the feature makes catching a Pokémon little trickier. You can turn off the AR function in the right corner of the screen to throw a Pokéball much better.
4. Earn Coins

Gyms are not only good for fighting, but you can also earn PokéCoins. With any gym you defend, you can generate PokéCoins daily. It is smart to see which team is popular in your neighborhood, so you can help them and can get a fixed "income."
5. Curveball

While catching a Pokémon you can give your Pokéball a curve. You must first let the ball run rounds and then you'll see an effect on the ball. If you throw the ball well, you will get 10 extra XP.
6. Pokéstops with Lure Modules
A smart way to attract Pokémon is using Lure. If you see that a Lure is deployed somewhere, you can go to that place to catch a Pokémon.
Pay attention

There are Lures used to rob people … And not just your Pokémon;) also your phone and money.
7. Pikachu as first Pokémon

Would you like to have Pikachu at the beginning? Instead of Charmander, Bulbasaur or Squirtle, then walk away from these three Pokémon. Then you will find Pikachu in the wild.
8. Pokemon in natural habitat


I found Magikarp in the Croation sea, and forest Pokémon Caterpie you'll find in the woods or parks. Gastly appears only in the evening. So find your Pokémons in places where they live.
9. Catch a special Pokémon

Do you want to capture a special Pokémon? The most important tip: go out on it. They do not come walking towards you! Look closely at the Nearby screen which Pokémon are close by and also go in search of their natural habitat.
10. Egg hatching


During the game you earn Eggs. This need to show hatch over a number of kilometers, for example 2, 5 or 10. It is not possible to let you Egg hatch quicker by traveling faster with, for example, a scooter or a car. It seems that the maximum speed is 15 kilometers per hour, so with the bike you could try it if it's necessary.
>>CLICK HERE FOR OUR AMAZING NEW BLOG<<