The world's most popular sport not only has the most popular players, but also the most stylish athletes.
Andrea Pirlo


On and off the field is il'Architetto or "The Architect" a source of inspiration for many men. He's mainly spotted in stylish suits on the streets, as befits a real Italian. He isn't called for nothing the "most hipster footballer by The Guardian. His beard, love for vintage clothing, its own vineyard and an autobiography titled "I Think Therefore I Play", we can only confirm this. On the field, the now 36-year-old Pirlo is not the fastest athlete, but the way he dances with the ball ensures that you can't keep your eyes off him.
Maradona is good, Pele is better but George Best.


Bland, but there is some truth in it. Football legend George Best, El Beatle, was on the field a classy player and performed like no other. Best was ahead of its time: a short haircut with a clean-shaven face up to long mane and a shaggy beard, he always came stylish for the day. He was a true style icon who continued to rediscover themselves. Off the field, he enjoyed a status as a rock star, with cars, drugs, women, money and liquor. The latter was his downfall.
George offers grander surprises to the mind and the eye. He Has ice in his veins, warmth in his heart, and timing and balance in his feet. Danny Blanchflower about George Best.
David Beckham


This list would not be complete without Sir Beckham. Known for its magical staircase, he ran a successful career on the fields. Off the field he influenced men's fashion by making the average man acceptable to pay more attention to clothes and hair. His hair styles are copied by men all over the world and his underwear line is not dragging. In other words: a true style icon.
We've never had a pop star footballer quite like David. People simply can't get enough.
Cristiano Ronaldo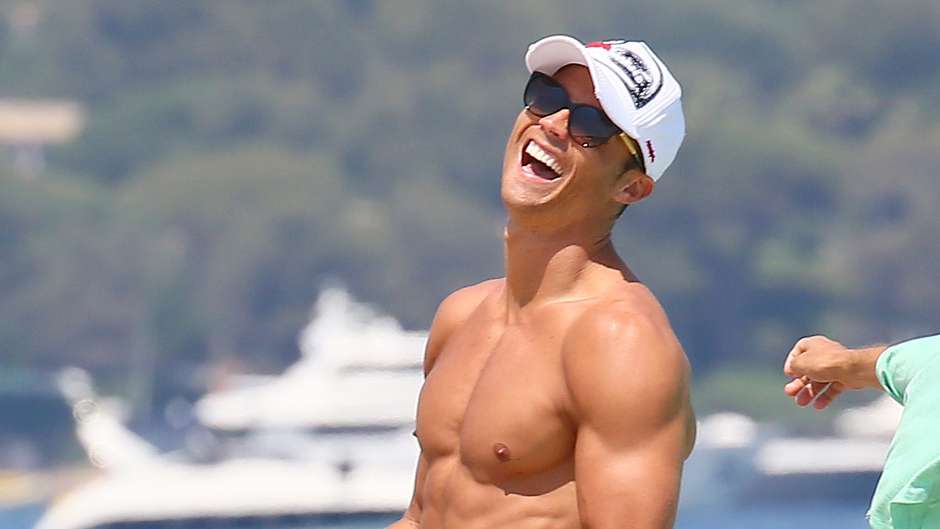 Our own former cover girl Cristiano Ronaldo is arguably the most commercial footballer of all time. Everything he does becomes a trend. His bare torso appear worldwide on billboards, his face encounters in magazines and social media explodes after each hug he gives to another man. Not entirely illogical: the combination of his incredible football skills, his six-pack and his impressive hairstyles is also impressive.