Modern architecture in a place you do not expect
An English cottage, would you like that? Probably not because you think of a dilapidated old cottage with brown carpet and flower wallpaper. Let's surprise you, we would say.
Until recently there was such a cottage on this piece of land in the English Swanage. However, the owners did find time for replacement and turned into Ström Architects to design a new home. They would probably not have been able to make a better choice because this has become a very nice piece of modern architecture. And take a look at the family car.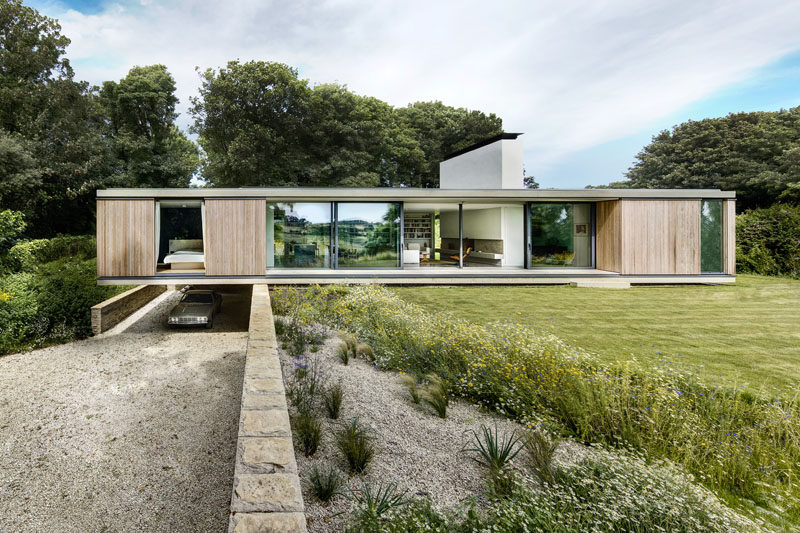 The house is one floor and the architects have taken into account the residents. Indeed, the owners want to stay old and live on one level. They also have a daughter in a wheelchair and have taken into account her needs when designing.