You can't get enough from the bedroom or maybe more and you like to do it on other places than the standard bedroom Don't worry cause it's more than healthy! The real Shades of Grey: an introduction to sexuality
So if you are the type we talk about or just want to upgrade your sex life or numbers of make-out, we made an usefully list with 9 tips to increase your sex life. Sorry for that it's brought on Friday but there are some implementations you directly can start with, have a GOOD day!
1. Set the bar high


So you want more sex? Regular visits to the gym will ensure that you get it. An American university showed that men who are seen as 'fairly muscular' average four sexual partners have more and more short-term relationships than their less muscular friends.
2. Eat seafood


Self-confidence can have a huge impact on what is and isn't happening in the bedroom. Research in The Lancet showed that placebo extends sexual intercourse with an average of 2.5 minutes. "The placebo effect causes men 30% and women 50% better performance," say urologist John Mulhall. Make a dish widely believed that it benefits yields in the bedroom.
3. Breakfast in bed


It's useful to surprise her with a good cappuccino in bed. Scientists from Southwestern University in Texas discovered that caffeine has a stimulating effect on the libido of female rats. The researchers warn that a similar effect in humans is only possible if these do not usually drink much coffee.
4. Instant happiness


As a loving partner you have the perfect excuse for more sex: tell her that you can not let her go without a good dose of your prostaglandin hormone.. This gift is for your lover, it's absorbed by the female genitals and it raises her happiness. Oh, we're talking about sperm;)
5. Yoga naked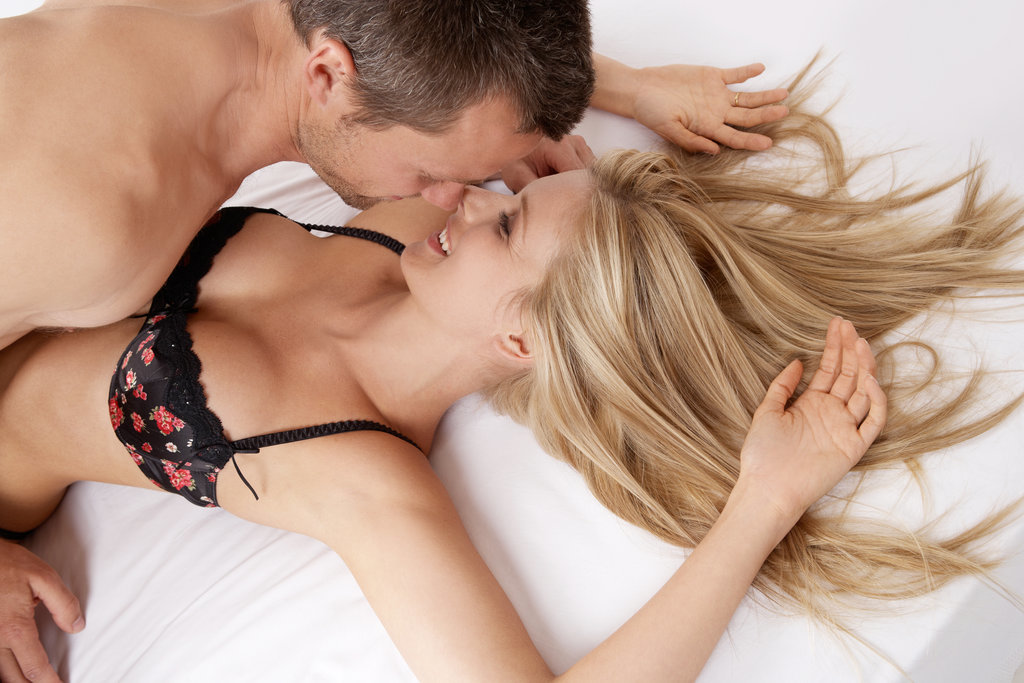 The Journal of Sexual Medicine writes that people who practice yoga for 1 hour every day during twelve weeks are having a tripled stamina in bed. Still not convinced? Another study showed that sexual intercourse takes an average of 7.3 minutes. Yoga adds 14.6 minutes per session!
6. Give yourself the hand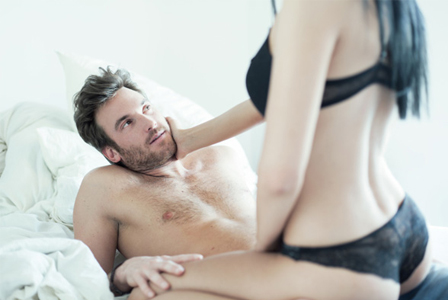 Masturbate 15 minutes before you have sex with her, you can extend endurance by 20 minutes.

7. Shut it down


Cell phones can ruin your sex life. By ignoring incoming calls and messages you'll get 25 minutes more sex. 15% of people under 35 said that they interrupt their sexual escapades sometimes to answer a call. Shut it down before you\ve being disturbed during your favorite hobby!
8. Love as medicine


Might not immediately think of sex is if she has a cold. Play doctor and nurse and make her better;) Wilkes University showed that a sesession increases the amount of antibodies in her blood, it's giving her immune system a boost and she's better protected against colds and flu.
9. The second round


The idea and the done of a second round is attractive, but it may take some time before all your body parts like to participate again. It's possible to halve the waiting time by following your first orgasm to stay in touch with your partner. For example, by masturbating together or massaging eachother.