A main reason of wintersport is partying and alcohol.. ok not for all but for a lot of young or young feeling people. 'Aprés Ski' it's made of wood, snow, great people and alcohol, I call it magic. Actually I just have good memories of all my wintersports during the whole time! We never had a change to feel a hangover like you may had on Mallorca, Lloret de Mar or Ibiza, or sleeping and doing nothing the whole day and loading yourself with energy for the next party, nah.. I'm not paying for sleeping;) It;s not a bad thing either but I think that a trip in the high lying snowy mountains has more facets. And the party's? It's awesome.. more drunk and happy people than you can imagine.. not because of they are just doing nothing today! No the total picture is made it up to a big party. You know why we have champagne? Exaclty, so what do you do after a great day? Take a look below here!
St Anton, Austria


This 1300 meter high area is very popular for its numerous après-ski but fortunately it not lost its original character. You can celebrate a good party her!
Courchevel, France


It offfers bars like La Bergerie and Bar Le Jump, excellent for a good après-ski. Additionally, you will also find several good restaurants where you can enjoy the fine French cuisine.

Courmayeur, Italy


You won't find a vibrant club scene in Courmayeur, but the existing bars and restaurants offer exactly what you need after a day on the slopes. Try the cozy bar or the Roma Caffe della Posta, both on Via Roma.
Megève, France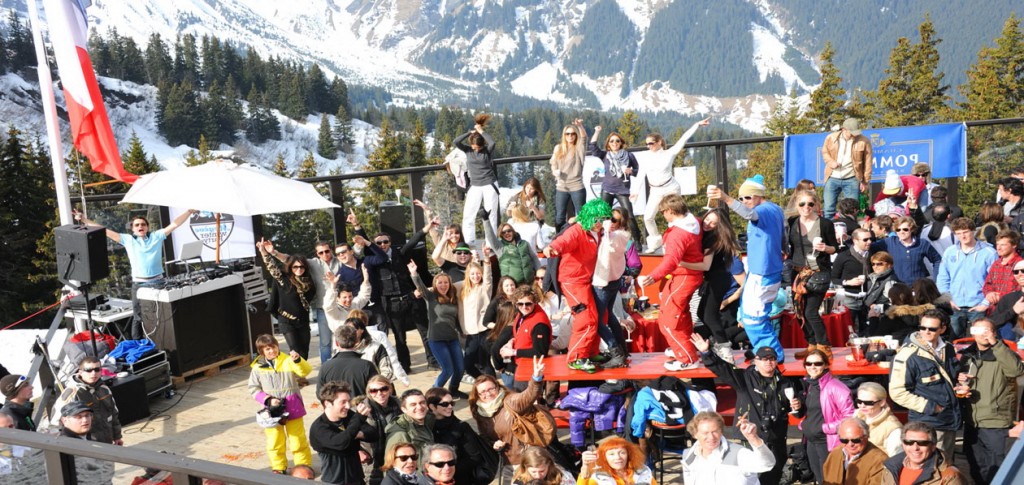 The ski area is among one of the most expensive ski resorts in the world. In and around Megeve There are numerous of good restaurants, bars, nightclubs and a casino. It costs will cost you a bit but then you get something to!
Verbier, Switzerland


Many awesome and "gemütliche" après-ski options with a unique international ambiance as trumps. You will encounter winter and aprés ski fanatics from all over the world!
Tignes, France

So for those who has sense to party in the snow after a day of sports, you can visit… where the hell are you waiting for!!!??
Have a great December!!!;)