The new year has begun, the holidays are behind for a while, time to focus on the summer! Do you have any idea where you want to go this summer? It has maybe already crossed your mind but we still like to give a very highly recommended destination: Bali, Indonesia!

1. The weather is perfect


Many countries in Asia are worth visiting, but the chances are that, if you go in the summer, you end up in the rainy season. That's a shame, because you're still want a little sun on your fart when you're on vacation. Bali denotes the holiday months just right! Almost no clouds, no ridiculous heat, just warm and always a beach nearby!

2. Good waves for surfing


Uluwatu the Southern tip of Bali has the most perfect waves in Indonesia. Infinite tunnels, where surfers from around the world (mainly from Australia) show off their skills. It's beautiful!
3. The locals are super friendly


You should think that they want something from you, money probably. But nothing is less true. Sure, they want to make money from tourists, but in a normal way. What they really want is just a chat, it's their culture. They are working every day to carry out the super peaceful Hindu faith and care for each other.
4. The food is delicious


You've gotta love spicy, but overall the food in Bali is tremendously tasty. They make delicious corn or small chickestmeals with smoked rice on the streets. And in the local restaurants (Warung's), they do everything to make it to your liking. Because Bali is pretty touristy, on Kuta after – in the positive sense of the word, there are many 'western' restaurants and tea stalls. These often serve very good and healthy food. And cheap, of course;)

5. Bintang is the best Asian beer


No explanation needed.
6. The nature is stunning


Although Bali is quite touristy, the majority of the island is totally unspoilt. The scenery is breathtaking and it's fantastic to see how locals are dealing with the many rice fields in the country.
7. Tickets are often not too expensive


Airlines stunts with tickets for the popular island. Depending on what time you go the prices are often payable.
8. You are very close to the paradise Gili Islands


If you go to Bali, visiting the Gili's is the best thing you can do. These three paradisaical islands with their white beaches and excellent for diving and snorkeling facilities.

9. The ocean is lovely


Not only the Gili Islands knows the clear blue sea, but also on Bali there are plenty of places where the water is irresistibly beautiful.
10. You lose a few kilos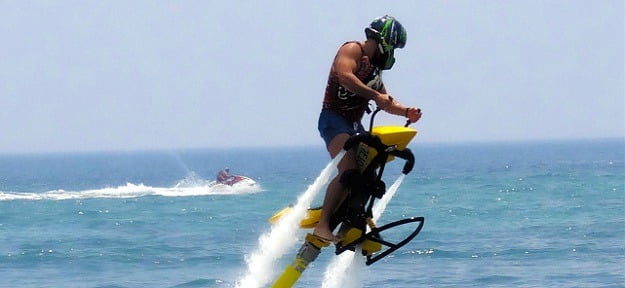 Okay the Bintangs beers will not be very good for you 'fat', but there is a chance that you come back a few kilos lighter. The street food is prepared in Indonesian manner and thus with Indonesian standards. In other words: never wash off. The poor hygiene is playing tricks on your stomach sometimes, also called: The Bali Belly. But then, after a few days on the toilet you are over it again. But there is another reason …
11. You come back even healthier


Bali, especially the town of Ubud, is packed with trendy healthy tents. Not that you are going on vacation to the "granola" or "goji berries", but after all that Asian food is the alternation very nice.

12. And cheap, everything is cheap!


Bali is certainly not the cheapest destination in Asia, but this vacation is still really cheap. You eat on average for $ 8- $ 10, though local dishes are a whole lot cheaper and a beer is usually 1 dollar. A night, it's of course in different ways and for different prices, but a private room in a nice hotel or homestay with AC, will cost around $ 10- $ 15 per person per night.
13. Everything is accessible by scooter


It doesn't matter where you stay, usually there are a lot of scooters ready, and you can take them cheap. On this unit, you can go anywhere. The island is not that big and there are enough nice villages to visit. Get on a scooter and get the experience of a lifetime. Driving in Bali is slightly different than in our 'perfect' country.
14. You have the most beautiful sunsets


On the Gili's and Bali you have the most beautiful sunrises and sunsets that you have ever seen.